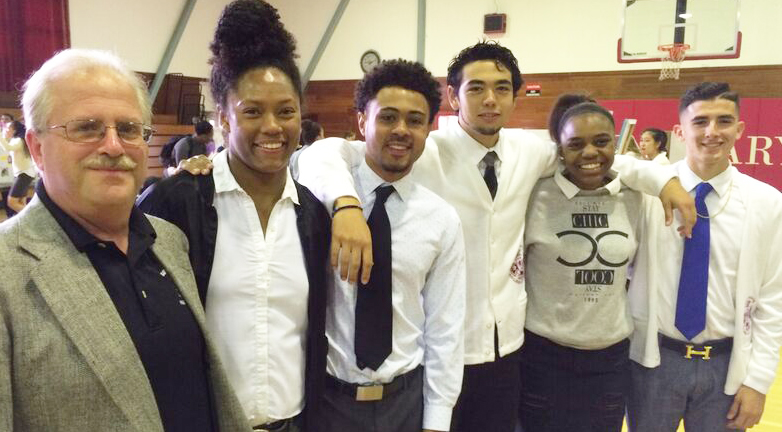 Year one of the Inclusive Community Project included: the creation of a mission statement, realistic goals and purpose for the student committee, working the Inclusive Community Project in line with the Senior Project and the Diversity Club. The main goal for the year was to establish an online resource site reflecting faith, race, culture, gender, and sexual orientation.
______________________________________
Inclusive Community Committee's Tasks & Goals
Prayers for each month that reflect various cultures and faiths.
Article(s) for reflection with optional discussion questions for teachers & student.
Provide video links, websites, poems, art work, etc. for teachers and students to use as resources.
Spotlight posters on people representing positive change.
Partner with Diversity Club is celebrating culture.
Develop a website for teachers, students, and parents to access information.
_________________________________
February:   Black History & Heritage & Hispanic / Latino History & Heritage
March: Women History &  European Cultures and History
April: LGBT History & Register to Vote!
May: Asian History Heritage &  Faith
Post Calendar
August 2020
M
T
W
T
F
S
S
« Mar
1
2
3
4
5
6
7
8
9
10
11
12
13
14
15
16
17
18
19
20
21
22
23
24
25
26
27
28
29
30
31