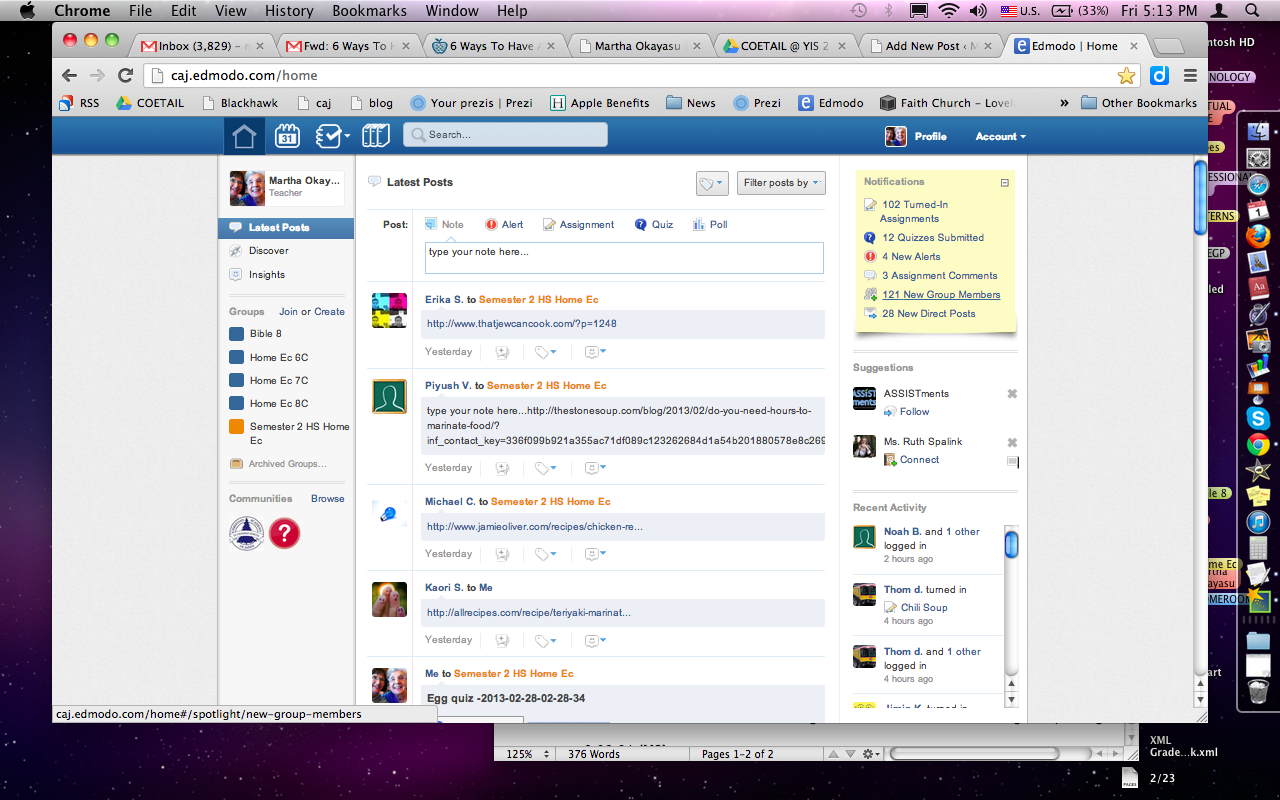 Social networking is integrated into the daily habits of our youth. They engage others through Facebooks and Twitter to feel connected to friends and family when they break from more mundane activities like homework and studying.
Edmodo (edmodo.com) is a teacher/student based social networking site that offers the flexibility of social interactions rivaling the capabilities of such sites as Facebook, with the educational integration and content sharing of sites like Moodle. In Edmodo's own words…
"Edmodo provides teachers and students a secure place to connect and collaborate, share content and educational applications, and access homework, grades, class discussions and notifications. Our goal is to help educators harness the power of social media to customize the classroom for each and every learner."
X
Edmodo is free to teachers and students, easy to set up, and offers a wealth of interactive features such as security, only those invited with a special code can join a class discussion, notifications , a class calendar, the ability to create polls based on class content, and access to shared content. In short, if you are looking for an application where students can carry on a directed conversation outside of the classroom, Edmondo offers a perfect solution.
For more general information and to watch a couple of videos explaining the capabilities of Edmodo, visit their 'About' page at: http://about.edmodo.com/
To create an account on Edmodo, visit: http://www.edmodo.com/ and click on 'I'm a Teacher' to get started. Once you're all signed up, create a new group for each of your classes you want to participate. After you fill out the 'Create Group' form you will be given a code to pass out to your students so they can register in your group.
Post Calendar
May 2020
M
T
W
T
F
S
S
« Mar
1
2
3
4
5
6
7
8
9
10
11
12
13
14
15
16
17
18
19
20
21
22
23
24
25
26
27
28
29
30
31